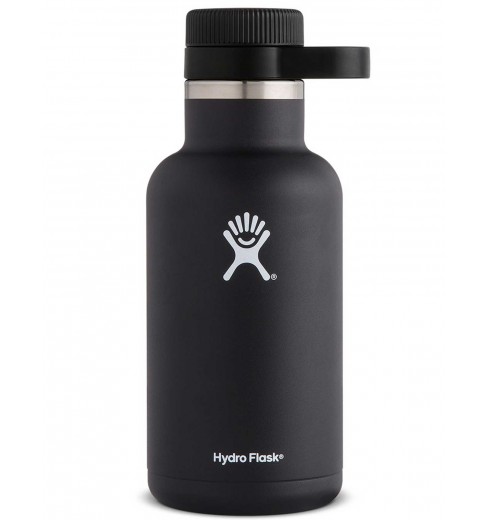 View full size
HydroFlask 64 oz GROWLER
Reference: HFG64001
Happy hour is even happier with the HydroFlask 64 oz Growler. 
Fresh beer, way out here.
From binge-watching campfires to counting constellations, our Fresh Carry System™ and TempShield™ double wall vacuum insulation keep every sip of your IPA or kombucha as carbonated and icy cold as when it was first poured. Plus, the streamlined handle makes our Growler easy to carry from tailgate to camping chair — and even easier to pour into our handy 16 oz Tumblers.
Fresh Carry System™
Designed to hold carbonation longer, provides easy carry and ensures a perfect pour.
Seals in Carbonation
Our leakproof cap with Honeycomb™ insulation seals tight to keep every sip of your beverage as carbonated and icy cold as the first pour.
Features of the HydroFlask 64 oz GROWLER :
The first stainless steel growler on the market

Fresh Carry System™ allows beer to stay carbonated
Streamlined handle for easy one-handed pour
TempShield™ insulation eliminates condensation and keeps brews cold for up to 24 hours
Durable 18/8 Pro-Grade Stainless Steel construction
BPA-Free and Phthalate-Free
Lifetime warranty
Please note, for safety reasons, the HydroFlask water bottles cannot be used as bicycle bottles and cannot be inserted in a bottle holder.
30 other products in the same category: