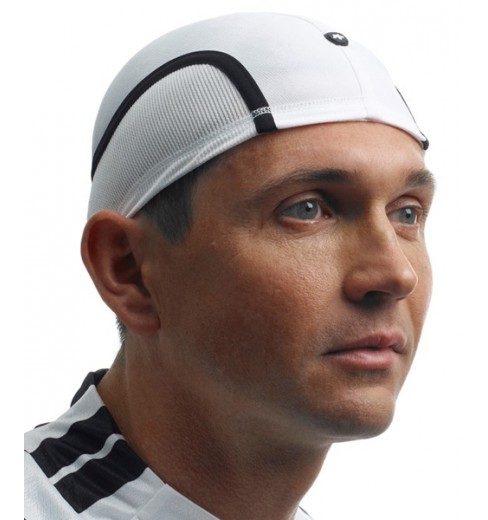 View full size
ASSOS RoboFoil white helmet cap
Reference: 70.717.56
RoboFoil is the ASSOS ultra-light cap.
Wear one under your helmet whenever you need optimal sweat transportation, thermo regulation and sun protection.

Made to be as light as possible, it uses 2 different Interactive fabrics, to perfectly contour to your head. Taped seams for minimal volume, no pressure points and total comfort.

Features of the ASSOS RoboFoil helmet cap :
Sweat absorber
Thermo regulator
Antibacterial interface between your head and your helmet
UV protector and 50+ sun protection
Stops sweat dripping in your eyes and keeps you looking coolComposition : 55%PA - 36%PES - 9%EA
Sizing :
0 = 48-53cm / 19-21"
I  = 53-58cm / 21-23"
II = 58-63cm / 23-25"
30 other products in the same category:
Customers who bought this product also bought: